Allian Snowboards Company
2016 May
Ingemar Backman celebrated 20 year anniversary of the highest air during the king of the hill contest in Ricksgransen (Sweden) in 1996
It is a reunion of many friends and media staff who came all over the world to ride and drink together to share the same memory 20 years ago.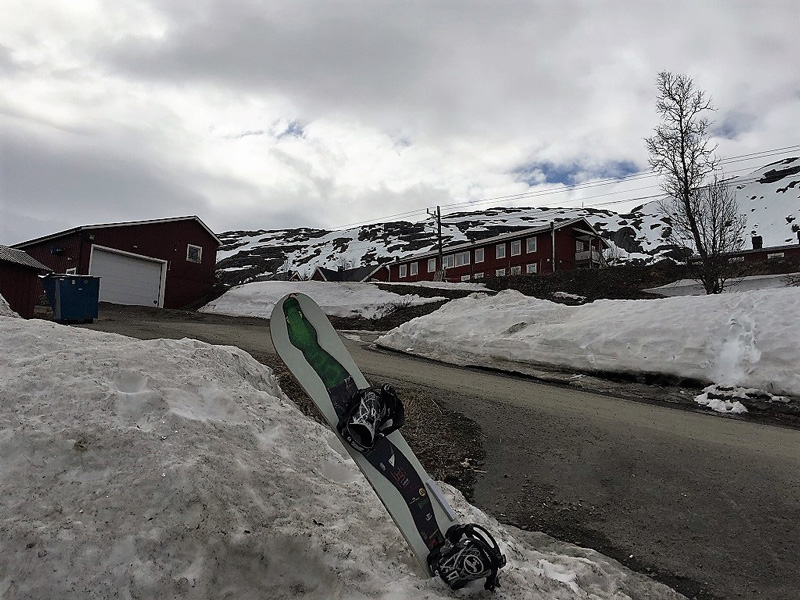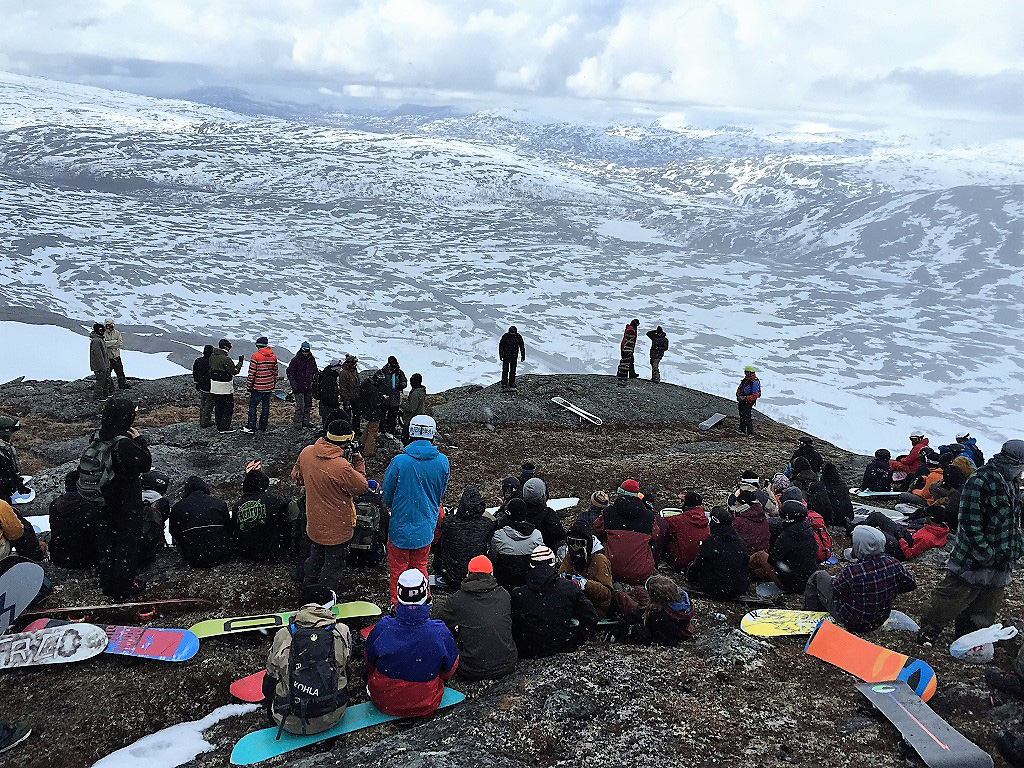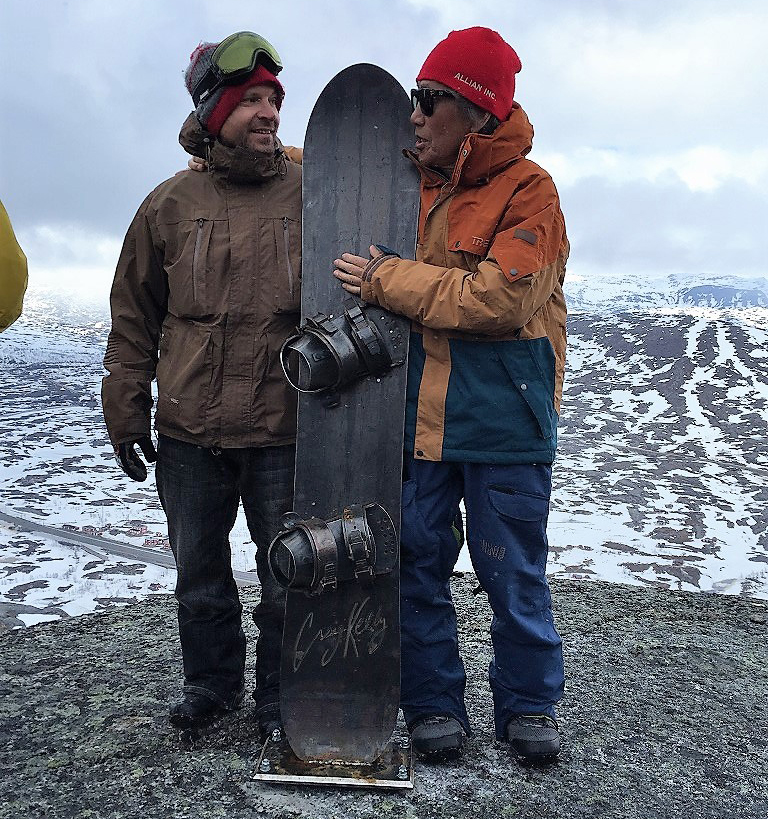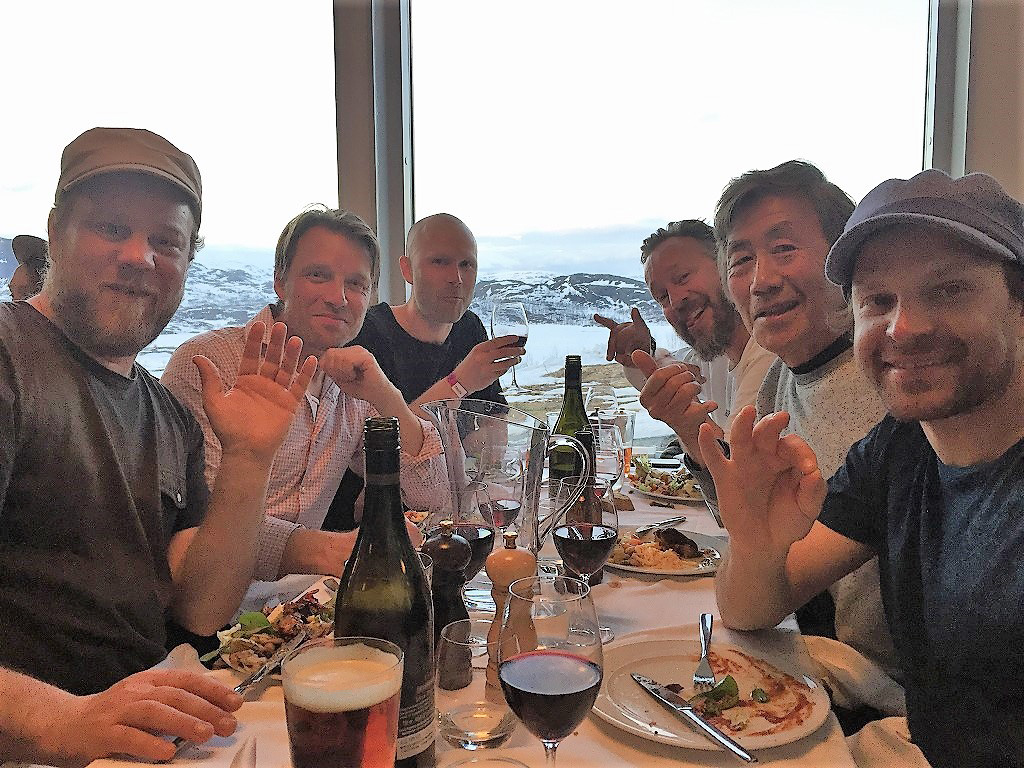 Summer 2013
Fourteen years ago, when we were putting the first catalog for the year 2000, the company's 1/3rd owner and the main rider,Ingemar Backman from Sweden, wrote a spiritual objective of the new company! It reads as below.

Allian is short for "Alliance". Allian represent our vision of a global union of riders who want to see snowboarding continually evolve and break the known barriers" Allian's key word is Global. Our marketing strategy will be based on the fact that world and market as we know it are becoming smaller, more efficient, and more easily dominated by larger business entities.
Smaller but well financed Allian will do what the big guys can't; think small in a big way.
Fall 2012
Allian Inc introduced a new series of snowboard named Atlantis, the very popular brand during The late 90S having Ingemar Backman and Daniel Frank as two main riders located in Carlsbad CA. Allian Inc wanted to share the great memories of Atlantis snowboards by bringing its name back as one of its line model.
Check the products pages and you will see signs that will bring back some great memories and good old time! Cheers,
2011 March
During the trade shows and on-snow demos in many places in the world, Allian continues to receive strong support and is rated as a very high requested brand by snowboarders. Adding a new concept technology board <Nirvana> which has a very low center rocker with twin straight camber which extends to the tip and tail of the board.
(Check catalog for more detail as well as the new changes made on the other models)
A very active snowboarder Pat Milbery from Denver, who hosts the So-Gnar camps, in the team, and Peter Strom holding the Brotherhood camp in Les 2 Alps, Allian will be very visible this year in the world.
10 th Anniversary Thank you everyone! We are 10 years old!
・・・13 07 2009
Back in September 1999, we were in Viena, Austria talking about a new snowboard company having riders from 7 major countries of the world! Ingemar Backman(Sweden) and Babs Charlet(France) were the very original members of the Allian then! After 10 years we still have many of the same riders with some new exciting riders to keep the theme (KNOCK DOWN THE WALLS)
I think we have accomplished some of what we aimed for!
Ingemar Backman
Allian in 2008-9
The main objectives of the Allian continue with expanding world friendship and the concern for the environment. A low-key life style with concerns for the Earth and all the living things are what the Allian value the most!
Allian is short for "alliance" which is what we feel snowboarding is - a band of friends. I started Allian a couple of years ago together with two friends I have known a long time. Allian represents our vision of a global union of riders who want to see snowboarding continually evolve.
Allian is countinuing its core commitment to the rider. We do not look at snowboarding as a commodity to be bought and sold. We represent the hope of rifer control over the future of snowboarding. At Allian, snowboarders make all the decisions; our dreams are realized. We strongly believe in the creativity and ingenuity of riders, and that they are the ones who continue push our sport to the next level.
There are only a few riders owned and driven companies out there. We are here to make sure that snowboarding will not be run entitely by people who don't love to snowboard. Support Allian and you support snowboarding.
-Ingemar
Allian for 2007
Allian got stepped up!
Together with a wide board line and impressive graphics, the popularity and demands has skyrocketed. More high-level snowboarders ride Allian now than ever while so many girls and first time snowboarders enjoy Allian boards that run fast, and the graphics are cool and fun. We are happy that we are able to come up with yet better boards this year for the world of cool and fun people, snowboarders!
Message from Ingemar:
Life is a Gamble!
When you are snowboarding you are gambling too. If you are lucky you always win. You have the right speed for the gaps and stomp all the landings. It is all in you mind. Go up on the mountain with confidence and gamble! YOU WILL WIN!
November 1999
Allian started in Beaverton Oregon USA by the snowboarders of the World representing a vision of global union of snowboarders who want to see snowboarding continually evolve and break the known barriers.
The first year riders
Ingemar Backman (SWEDEN)
Babs Charlet (FRANCE)
John Sommers(USA)
Todd Schlosser(USA)
Kale Stephens(CANADA)
Peter Strom(SWEDEN)
Jacob Soderqvist(SWEDEN)
Sebu Kuhlberg(FINLAND)